×
Email this link to a friend.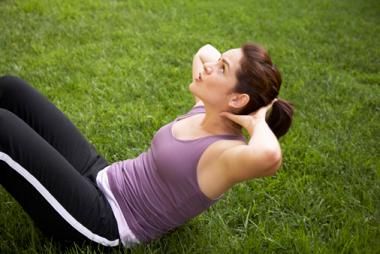 There is no secret about the fact that exercising on a regular basis and maintaining a healthy diet are both very important factors to remain healthy. However, there isn't much research to indicate whether exercise actually helps with IVF or not. The one thing that can be said with certainty is that moderate exercise helps.
Some facts
Take a look at why following a regular but moderate exercise routine may help:
Having a very high Body Mass Index (BMI) can be detrimental to your health; as a matter of fact, it can have a negative impact on your trying to get pregnant and staying pregnant

Patients who are obese are more at risk of suffering miscarriages. They are also more at risk of having PCOS (polycystic ovarian syndrome); this can cause infertility.

Women who are overweight have far lower IVF success rates. Many clinics also insist that before you start on IVF treatment, your BMI be normal.

Just as being overweight can have a negative impact on your ability to get pregnant, being underweight can have the same impact. This is primarily because women who are underweight have lower estrogen levels. In fact, this impacts women who are undergoing IVF as well as those who are trying alternative infertility treatments
The impact of strenuous exercise on IVF success
Harvard Medical School Researchers had conducted a detailed study on how exercise and IVF are connected; surprisingly, they found that excessive exercise can reduce IVF success rates. They found that strenuous exercises such as running or any other high impact activities reduced the chances of IVF success.
If you are doing IVF and want to exercise during that period, it's a good idea to concentrate on doing low impact exercises. The thing to keep in view here is that being healthy will help increase your chances of IVF success. And conversely, being unhealthy (overweight/underweight), will contribute and have a negative impact on IVF.
In summary
If women who are doing IVF, focus on exercising moderately and involve themselves in activities like yoga, it can help reduce their stress levels. It's also important that they maintain a healthy and nutritious diet. Just to summarize:
Being overweight can prevent pregnancy

Being underweight can prevent pregnancy

Exercise moderately during IVF

Healthy bodies promote success
When you look at this, you are probably thinking, all of this sounds like common sense advice; but since you are doing IVF, you should take this as an opportunity to also optimize your health- you will be very motivated to do so, after all!
This is a guest post by Coleen Torres from local phone service. You can find more about her at her profile.
Not happy with the attention you are getting from your IVF clinic? Need more information? Please send me your medical details by filling in the form at www.drmalpani.com/free-second-opinion so that I can guide you!
Dr Aniruddha Malpani, MD and reviewed by Dr Anjali Malpani.
Free Email Consultation for IVF
Dr. Malpani will be happy to provide you answers to your queries online
Consult Now